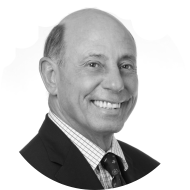 Gonzalo Valdes-Fauli
Chairman
Mr. Valdes-Fauli is a shareholder of BroadSpan and has been the Chairman of the firm's Board of Managers since 2003. Mr. Valdes-Fauli has more than 35 years of experience in commercial and investment banking in Latin America and the Caribbean.
Prior to BroadSpan, Mr Valdes-Fauli was the Vice Chairman of Barclays Capital (Latin America), the investment banking arm of Barclays Bank PLC, and a member of its Management Committee. Prior to this position, he was the Barclays Group CEO for Latin America where he was responsible for all investment banking, commercial banking and private banking operations in the region, a position he held for more than 15 years. Under Mr. Valdes-Fauli's leadership, Barclays became one of the leading providers of financial services in Latin American and the Caribbean operating through wholly owned financial service companies incorporated in the principal markets in Latin America.
Mr. Valdes-Fauli currently serves on the Board of Directors of Blue Cross Blue Shield of Florida (Florida's largest insurance company) where he was Lead Director from 2006-2010, and Gildan Activewear Inc, (the world's leading low cost manufacturer of basic apparel ) where he is the Chair of the Corporate Governance and Social Responsibility Committees. Mr. Valdes-Fauli is also a Trustee Emeritus of the University of Miami and holds a number of other civic board positions.
Mr. Valdes Fauli received his M.B.A. from The American Graduate School of International Management (Thunderbird) and holds a B.A. from Spring Hill College.
Spoken languages: English, Spanish, Portuguese.
This email address is being protected from spambots. You need JavaScript enabled to view it.