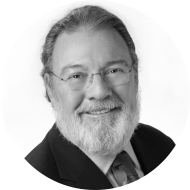 Timothy Davis
Board Member
Mr. Timothy Davis is a shareholder of BroadSpan Capital and has been a member of the firm's Board of Managers since 2003. Mr. Davis has more than 35 years of experience in commercial and investment banking in the Americas and Europe.
Prior to BroadSpan, Mr. Davis spent thirty-four years with Chase Manhattan Bank and JP Morgan Chase where he held executive positions in North America, Europe and Latin America.
Mr. Davis currently manages a family office and provides financial advice for the heirs of Robert A. McCormack of St. Augustine, Florida and formerly served on the Board of Directors of BAC Florida Bank based in Coral Gables, Florida.
Mr. Davis holds a Bachelor of Science degree from Cornell University and a Master of Business Administration degree from New York University.
This email address is being protected from spambots. You need JavaScript enabled to view it.