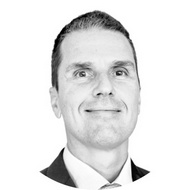 Daniel Silveira
Director
Mr. Silveira is a Director with BroadSpan, based in the Rio de Janeiro office.
Mr. Silveira joined BroadSpan in 2015 and has 18 years of experience as an investment banking advisor in Brazil.
Mr. Silveira has successfully advised global corporations in Brazilian and regional acquisitions and numerous Brazilian companies in domestic and regional mergers, acquisitions, divestitures, capital raising, and restructuring assignments. His experience covers a range of sectors including health, education, utilities, shopping centers, agriculture, oil & gas, water & sewage and information technology.
Prior to BroadSpan Capital, Mr. Silveira was responsible for the Corporate Finance division of Apsis Consultoria. Before Apsis, he was Partner/Director of Vairo & Associados, a Brazilian investment banking firm focused on M&A, debt restructuring and private placements and Senior Analyst of Bank of America M&A team with strong involvement in Brazilian privatization process.
Mr. Silveira holds a Bachelor's degree in Economics from Universidade Estadual do Rio de Janeiro (UERJ), and a M.B.A. in Corporate Finance from IBMEC.
Spoken languages: English, Portuguese.
This email address is being protected from spambots. You need JavaScript enabled to view it.