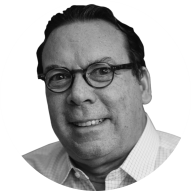 Carlos Eduardo Lins
Director
Carlos Eduardo Lins is a Director based in the firm's São Paulo office. Mr. Lins has more than 30 years of experience in the financial markets.
Prior to joining BroadSpan, he worked for Banco Votorantim as Corporate Banking Regional Superintendent for Northeast and Midwest regions. He was responsible for commercial activities. Previously, he worked for 12 years at Santander Brazil Group and ABN-AMRO Bank, as Corporate Banking Regional Superintendent and Global Banking Relationship Manager. He was responsible for leading sales teams and for client coverage. MrLins has vast experience in managing business relationships throughout a range of sectors, executing financial structured deals, credit restructuring and risk assessment. He also worked for Sudameris and BankBoston.
Mr. Lins holds a bachelor's degree in Electrical Engineering from the Escola Politécnica of the University of São Paulo and an Executive MBA from FundaçãoGetúlio Vargas – RJ.
Spoken languages: English, Spanish
This email address is being protected from spambots. You need JavaScript enabled to view it.